"This was the best webinar I've attended in some time. It was very informative and timely. I took away a lot of great information that I can apply immediately. Thank you!"
"Thank you once again. These webinars are really very good."
"I found the Biocompatibility webinar to be very interesting and helpful."
"Great speakers, clear, concise, well organized!"
"Case studies were helpful to understand changes."
"Well done and keep up the great work!"
"I very much enjoyed the helpful overview. Thank you to you and your team for their time and efforts."
---
This webinar will dive into the increased specificity of the EU MDR from a biocompatibility perspective and how the revised 10993-1 fits into the new requirements.
We will share our experiences from the viewpoint of testing laboratory experts and regulatory consultants with biocompatibility experience from both science and regulatory affairs backgrounds.
Our goal is to help you understand the changing regulatory landscape in light of EU MDR, what that means for biocompatibility, and how to ensure your products have adequate evidence.
Approaches for biocompatibility tests such as substances with known carcinogenicity, mutagenicity, and reproductive toxicity for the EU and US regulatory authorities will be covered. We'll go one step further and explore strategies to ensure biocompatibility test results can be leveraged for marketing in multiple geographical regions. We will share several scenarios that will be applicable to small business and big companies alike to demonstrate how manufacturers may leverage clinical evidence to support biocompatibility requirements.
Presenters
Ruthanne Vendy – Senior Principal Specialist
Regulatory & Quality Solutions (R&Q)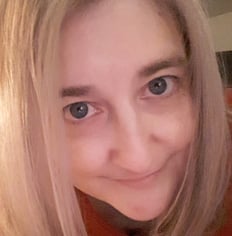 Ruthanne Vendy is a Senior Principal Specialist with Regulatory and Quality Solutions (R&Q). Ruthanne has been a medical device regulatory professional for more than seventeen years, with experience in multiple medical specialties. Ruthanne started her medical device career in product development with one of the world's largest manufacturers of professional dental products. She migrated into regulatory affairs early in her career as an RA Associate, and quickly found her niche as an RA Specialist. She spent her last six years prior to joining R&Q as an RA Manager responsible for a diverse portfolio of surgical and dental devices. Ruthanne has worked for several companies in both corporate and manufacturing settings providing staff training, audit management (internal, notified body, and FDA), premarket and post-market support, global registrations and licensing, submissions, document control oversight, labeling/advertising approvals, and technical documentation. Ruthanne also served on the Material Review Board for her last company. She is Regulatory Affairs Certified (RAC) by RAPS, has a Bachelor's degree in Organizational Management from Eastern University, and holds a Health Services Management Certification from Philadelphia University.
Celeste Morris – Senior Specialist
Regulatory & Quality Solutions (R&Q)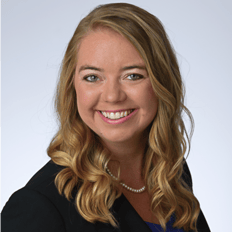 Celeste Morris is a Senior Specialist with Regulatory and Quality Solutions (R&Q) where she helps to provide clients with industry-leading regulatory and quality consulting and engineering services throughout the entire product lifecycle. Her medical device experience spans research and development of nanoscale electrochemical sensors using biocompatible polymeric materials for emergency medicine applications and nanomaterials that enable drug delivery across the blood brain barrier to regulatory experience in generating regulatory strategies, the development of FDA submissions, including IND, NDA, IDE, and 510(k) submissions. Celeste is Regulatory Affairs Certified (RAC) by RAPS, possesses a Bachelor's degree in chemistry from Northern Kentucky University, and a PhD in Analytical and Materials Chemistry from Indiana University, Bloomington.
Mary Richardson – Executive Vice President and Chief Scientific Officer
iuvo BioScience
Mary Richardson is executive Vice President and Chief Scientific Officer at iuvo BioScience, a Rochester–based contract research organization. She is an experienced Board certified Toxicologist (Ph.D. in Toxicology, University of Rochester) with broad-based technical skills in Medical Devices, Pharmaceuticals, Toxicology, Pharmacokinetics and Pharmacology. Prior to her current role, she has held executive leadership positions at Procter and Gamble and Bausch and Lomb. Her technical leadership in Preclinical product development has supported the Regulatory approval of numerous drugs and medical devices. She has been an invited speaker at scientific meetings and is an author on numerous publications.
Kathleen Krenzer – Research Fellow
iuvo BioScience
Dr. Kathleen Krenzer is a Research Fellow in Toxicology at iuvo BioScience, and is based in the Rochester, NY area. She has been involved in the toxicology field for almost 20 years and has been a board-certified toxicologist (DABT) since 2007. She has worked on both the CRO -side and the Sponsor-side of medical product development, with a broad experience in medical devices. In her current role, she works with sponsors on a variety of issues such as biological evaluation strategy development, preparation of regulatory documents, including biological evaluation reports, and issues management. She received her Doctor of Optometry degree (OD) from the New England College of Optometry and her PhD in Pathology from Boston University. She is currently serving as the president of the Ocular Toxicology Specialty Section of the Society of Toxicology (SOT).